Hi all!
I'm looking for the 20" heavy barrel for the SIG 522, but as far as I know, it only came in a combo, along with the 522 Classic.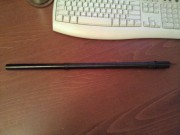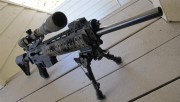 I've seen 2 ads, sold by particulars. And I think it cannot be exported outside the USA.
That's why I'm thinking in having it built by a local gunsmith.
Is there any special or technical data that the gunsmith has to know to build this new barrel for the SIG 522 ?
The only measures that I could find are:
- length: 20"
- diameter: 0.952"
- grooves: 6
- barrel twist: 1 in 16" (actually, this is from the original 16" barrel)
Any ideas? Or objections?
Thanks and best regards.
Jano